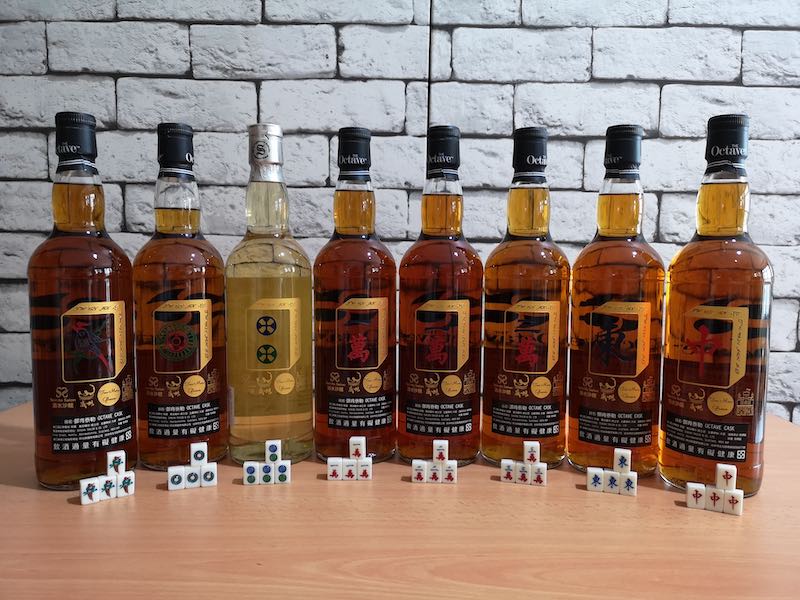 If you have followed Spirits Castle from our humble beginnings, you would have noticed or bought our Mahjong series. Launched in April 2019, the Mahjong Series is Spirits Castle's first venture into independent bottling. Together with our more experienced friends from Taiwan, Hong Kong and China, we brought our inspirations to life.
How did it happen?
Taiwan is a whisky haven in Asia and we gathered there at least once a year to meet up, drink and be merry. During one of such meetups in late 2018, our Taiwanese friend "jio" us to do a series of joint bottlings. After a night of discussion (and plenty of drinking), we all said "Yes"!
That started our collaborative journey, and the first thing we needed to do was to decide on a theme.
Why Mahjong?
Our leader suggested Mahjong. There is a couple of Poker cards series, but there is only one other Mahjong series. He further drove home the point by saying,
"Look. We are four friends from four different countries. Just like the four "winds" in Mahjong. Our friendship is the Mahjong table, where it keeps the game (our bottling) going on."
We were sold on the idea pretty quickly. Decisions on the engraving of our bottles followed suit, as we want our consumers to "feel the tile" when they hold our bottles. To make it personalised, we designed a box to hold the bottles too, pretty much like how a Mahjong box holds all the tiles. Of course, we are not able to create a box that can hold all the whisky bottles that we plan to release, so each bottle stays in its own box.
Exciting News on Current Collection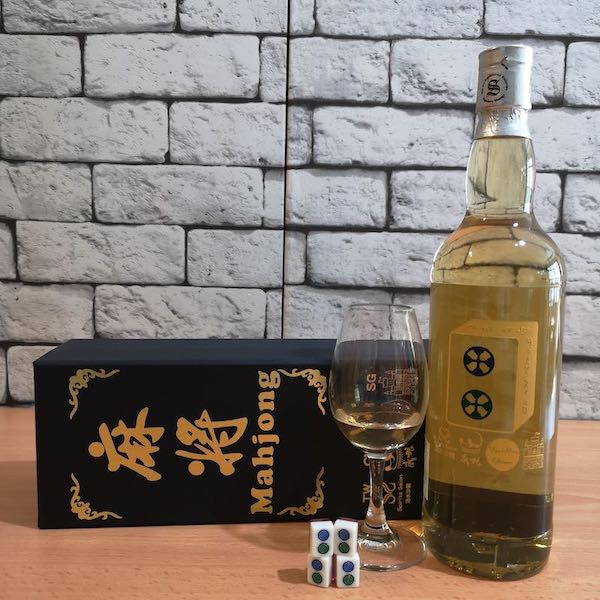 The above picture is our latest release, a complex Caol Ila 2008 10 Years Old bottled at cask strength. In the recent release of the Malt Maniacs Awards (MMA) 2020*, our Caol Ila expression scored 85 points! It was an excellent encouragement to all of us, especially for Spirits Castle. It is our first foray into independent bottling, and we are pleased to achieve such results.
Our Plans For Mahjong
So far, Spirits Castle has released eight expressions of our Mahjong Series with our friends. Unfortunately, due to Covid-19 hitting all our shores in early 2020, all our bottling plans halted. Based on our current projects, it is likely we will resume the series only in 2021. Discussions are ongoing now, but we are not sure when we will choose the next cask.
Till then, we hope you will continue to enjoy our current selections. If you would like to purchase our bottles, please click here.
Slàinte Mhath,
Zerlina Zhuang
*MMA2020 is supposed to be labeled as MMA2019. However, due to challenging circumstances in a Covid-19 world, the organisers printed the medals as MMA2020.
https://spiritscastle.sg/wp-content/uploads/2019/08/Set-of-8-with-tiles_small.jpg
600
800
Zerlina Zhuang
https://spiritscastle.sg/wp-content/uploads/2018/07/spirits_castle_header_logo_2-300x138.png
Zerlina Zhuang
2020-09-17 14:12:26
2020-09-19 11:26:15
The Mahjong Series, Our First Foray Into Independent Bottling